The Beeline ZX series is ideal for the transfer of samples from primary sample tubes to sets of storage tubes or microplates.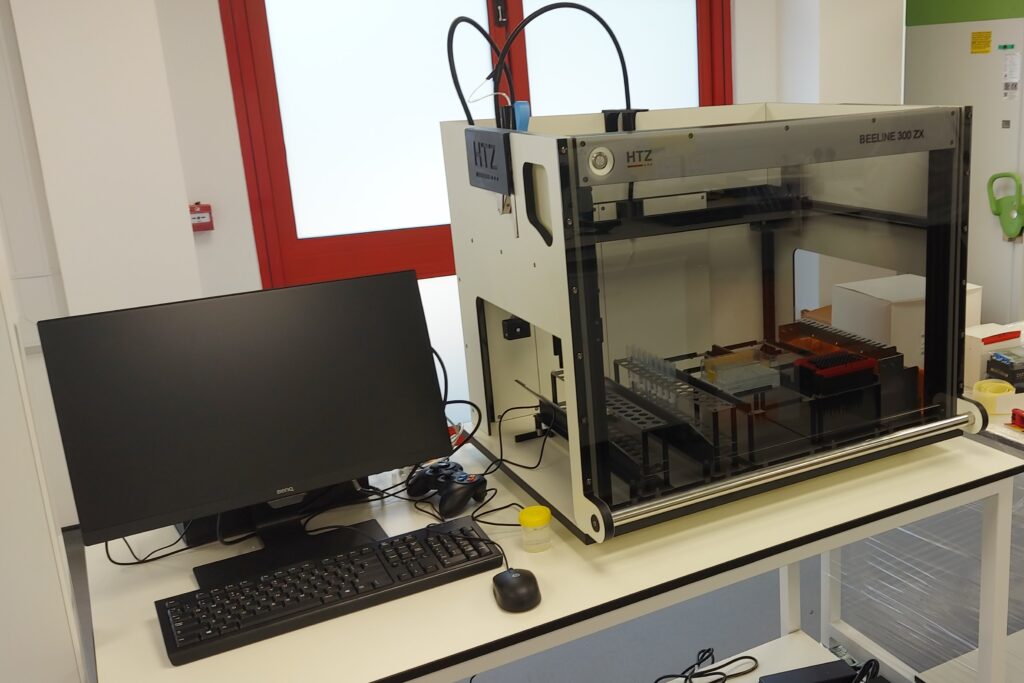 BEELINE 300

ZX SAMPLE ARCHIVING –
Typically the main requirement for sample archiving includes the following:


Positive ID of samples and target tubes or plates
Dedicated applications software to cater for just about any sample archiving pipetting task
Accepts any rack or container (provided that it holds containers securely and reproducibly)
Automatically reads both sample and target barcodes for totally secure processing
Comprehensive interfacing options for both import of target tube ID's and export of sample associated data
Comprehensive recording of processing information
   Disposable tips used to ensure zero carryover
The Beeline ZX sample archiving systems are particularly well suited to performing sample archiving. They include the option for barcode reading of sample tubes and identification of 2D storage tube racks – such as those from Altemis, Thermo, LVL, Micronic etc.


ZX Basic Configuration Options

The Beeline ZX Sample Archiving range includes models with different deck sizes, the Beeline 200 ZX and the Beeline 300 ZX and Beeline 500 ZX. Other than the physical deck capacity, each instrument offers the same range of accessories and options. Other sizes are also available for customised systems.
Beeline ZX features include:


Fully customisable and readily optimised for each application
1 Probe or 2 Probe configuration options
Capacitive, pressure or conductive liquid level detection
High-resolution, high-speed syringe drives
Fixed Needle Probes (e.g. fluid filled) or Disposable Tip (air displacement)
Variety of Applications Software to cater for just about any pipetting task
ZX 300 Capacity

Up to 64 Sample tubes – number depends on diameter
8 locations for Microplates (SBS) including 1 for disposable tips
Model
Single Probe Work Area (mm)
Instrument External Dimensions (mm) Width x Depth x Height
Excluding cover
ZX Standard Deck Size Options
Beeline 200 ZX
370 x 236
550x 480 x 580
Beeline 300 ZX
505 x 338
740 x 700 x 800
Beeline 500 ZX
875 x 338
1110 x 700 x 800
Note that heights may vary depending on which options are selected. For detailed specifications please refer to corresponding brochures related to specific applications.