Affordable Automated Liquid Handling
HTZ designs automated liquid handling instruments for a wide variety of laboratories and supplies systems on both an OEM basis and via its distributor network.

Our mission is to supply reliable, cost-effective solutions to automate the most labour intensive stages of any process involving liquid handling and to provide you with the highest added value and return on your investment.

Please take a look here at some of the systems we offer now. Alternatively, contact us to find out how we can help deliver a low cost, customised solution for your next automation project.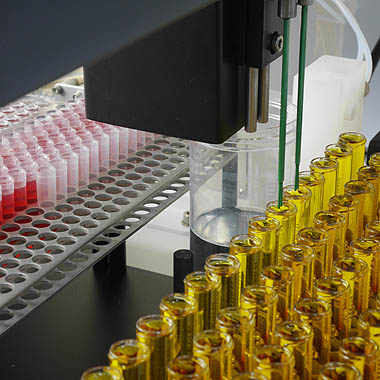 Beeline 320 IFA System

SelectaGripper

Barcoded Samples
Automated Liquid Handling


New Products for 2022
HTZ will be launching an exciting new range of cost-effective automated robots during 2022. The Zenyx workstation range will offer exceptional value for money yet still incorporate many of the features gained from our extensive experience in designing and building automated liquid handling instruments. The Zenyx range will complement the Beeline sx range and enables us to provide both customised and OEM workstations more readily.
To see how the Zenyx range can help you click here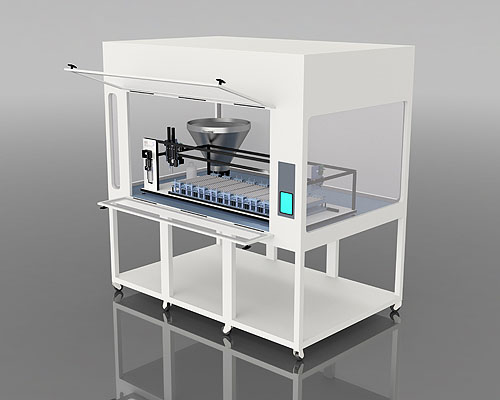 Sterile Filling and Capping System
The Syriflex 500 workstation is designed for sterile filling and capping applications and fits inside a Class II laminar flow cabinet. Based on the HTZ's new "ZX" technology, the system includes a disposable fluid path for sterile filling and a bowl feeder supplying caps to automate capping.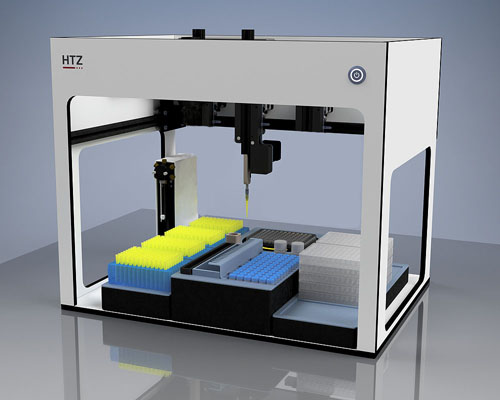 New Automated Liquid Handler
The new Zenyx range incorporates a unique and innovative approach to workstation design, bringing the potential for signifcantly lower costs to many automated liquid handling applications. Based on our new "ZX" robotic technology throughout, it is easy to adapt to new applications.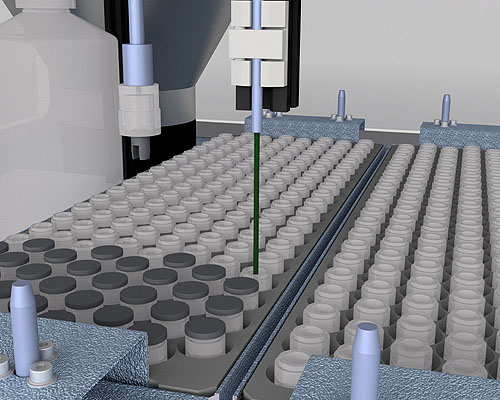 OEM & Custom Solutions
We develop and supply customised robotic workstations to leading clinical diagnostic companies around the world. Our new ZX workstations offer several advantages including :
Excellent liquid handling performance
Flexible applications software
Easily customised
Low transfer price
Low maintance costs