A range of benchtop diluters & dispensers for every application
The benchtop range
The HTZ range of benchtop diluters and dispensers are designed to provide flexible automated dispensing and diluting of liquids. For many applications, the convenience that a benchtop instrument provides makes this the instrument of choice – especially for smaller batches.

The range includes the classic Compudil bench top diluters available in both single and dual syringe configurations. These can be optimised for maximum precision and accuracy and are designed to give the best possible performance especially when diluting samples.
For applications requiring sterile or zero cross contamination, we will shortly be launching the Compudil AX incorporating a completely disposable fluid path.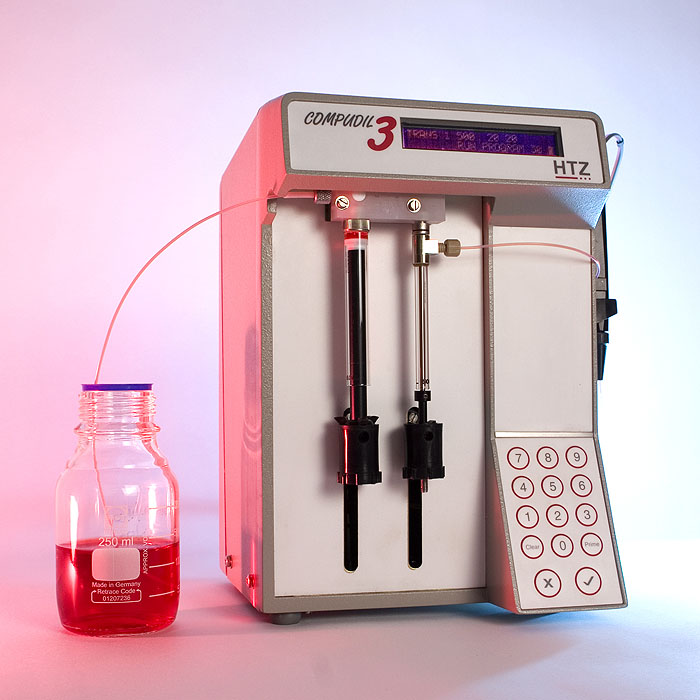 COMPUDIL 3
The Compudil 3 is a twin syringe diluter and dispenser with the flexibility to perform almost any pipetting sequence or reagent dispensing task.
Each syringe is independently driven by a stepper motor coupled to a high-precision, long-life drive mechanism. The unit can also be configured to work as a single syringe unit and can then be upgraded at a later date to be populated with two syringes.
Incorporating a light weight handset and optional footswitch operation helps to ensure that the Compudil 3 can be operated with minimal risk of repetitive strain injury.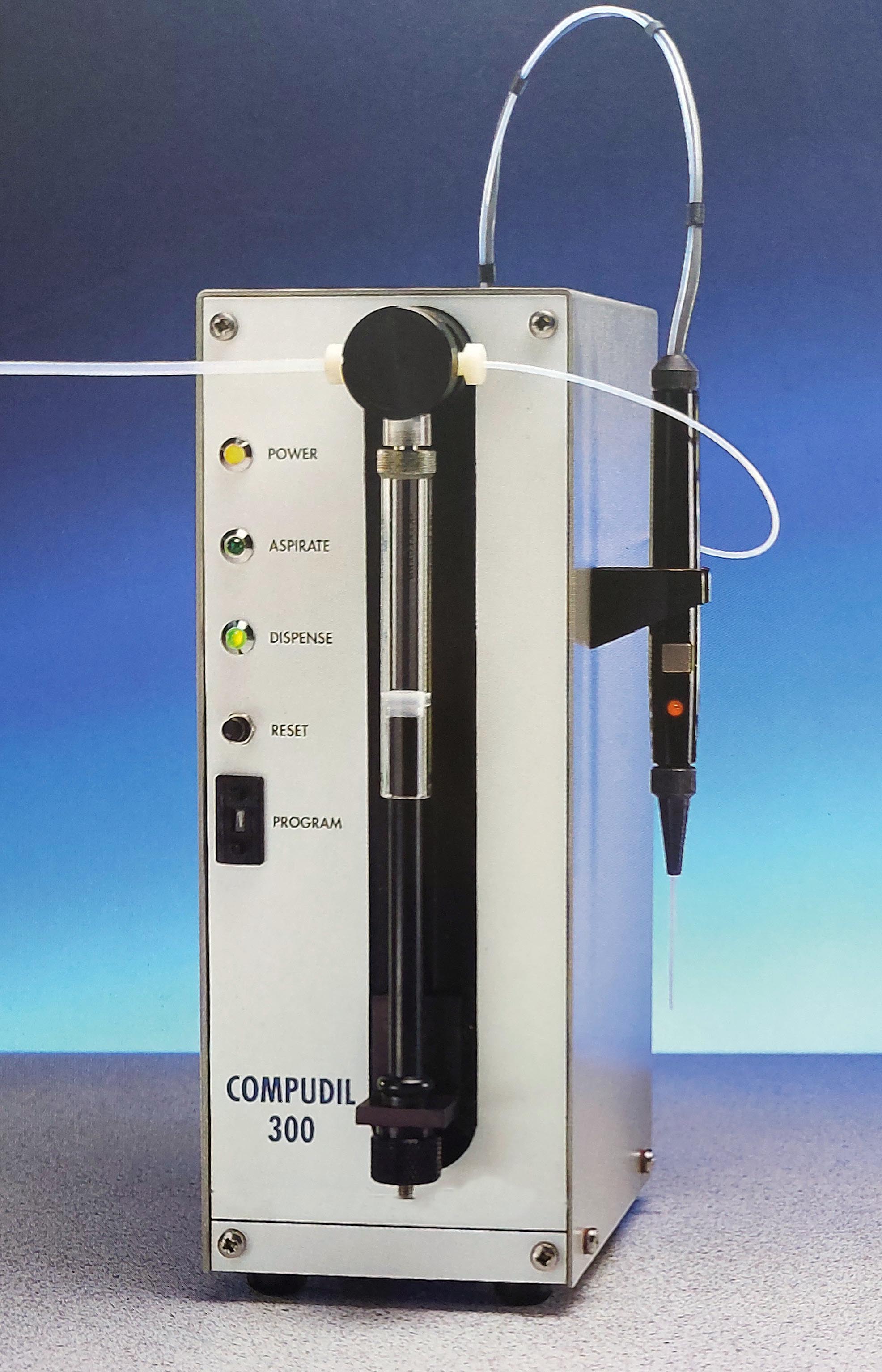 COMPUDIL 300
The Compudil 300 is a single syringe diluter and dispenser and is ideal for dedicated, fixed applications such as bulk reagent dispensing.
The Compudil 300's consistent accuracy and precision is made possible by the use of precision made borosilicate glass syringes.