PERIFLEX 500 sx
A filling workstation with a large deck enabling large batches of tubes to be filled readily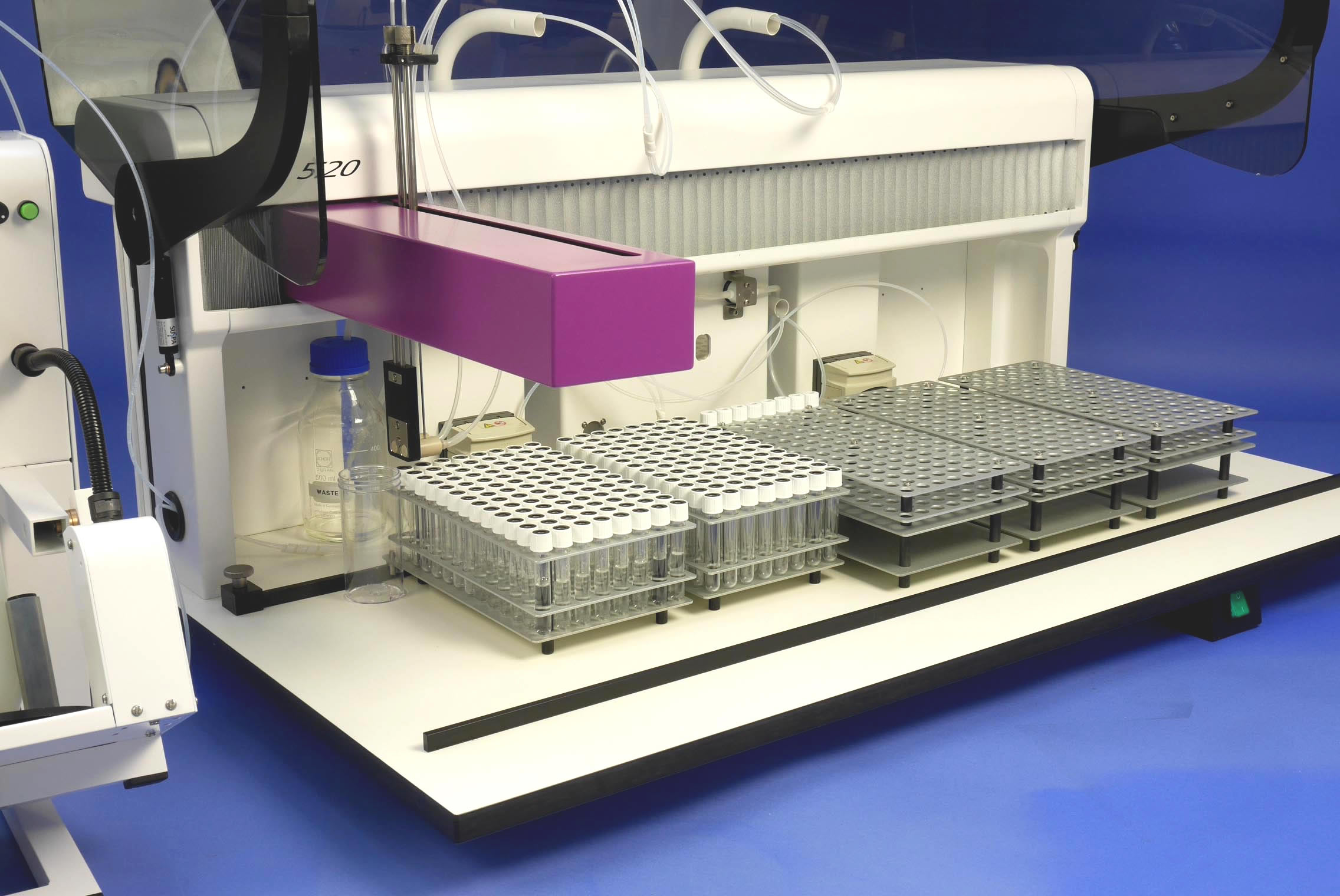 Introduction
Periflex 500 sx is an automated filling station based on the flexible SX range of workstations. At the heart of the system is a high-resolution peristaltic pump drive which delivers precisely metered quantities of liquid into any tube or vessel that will fit on the instrument. Pipetting layouts can be readily created to cope with any array of racks or tubes.


Ideal for sterile applications
Being based on a peristaltic pump ensures that the entire fluid path is easily removable for sterilisation or complete replacement so the Periflex is suitable for dispensing liquids aseptically or wherever zero cross contamination is required.


Accurate for a wide range of volumes
The pump is designed to take tubing with a range of internal diameters (typically 0.5mm up to 3.2mm) making it suitable for a wide range of volumes and liquid types. This enables you to optimise the pumping performance to match your particular requirements.
Automatic calibration
For applications requiring a higher degree of accuracy, an automatic self calibration check can be performed to compensate for minor differences in tubing performance. An option for an integral balance is also available for initial calibration and for monitoring performance within a batch.
Flexible software
Periflex is supplied with software specifically designed for filling tasks. Although powerful, the Periflex software can be set-up for very simple routine operation. The number of runtime parameters presented to the operator can be controlled so that operation of the instrument is simplified further.
Variable volume batches
For greater flexibility, up to 4 batches with different pipetting requirements can be made to run consecutively without user intervention. This is particularly useful when needing to fill different sized tubes with the same liquid. Furthermore, the volumes dispensed can also be controlled by an external spreadsheet enabling individual tubes to receive different volumes based on a calculation. For example, when disolving compounds, the volume of solvent added could be based on the mass of the compound in the vial to achieve a predetermined concentration.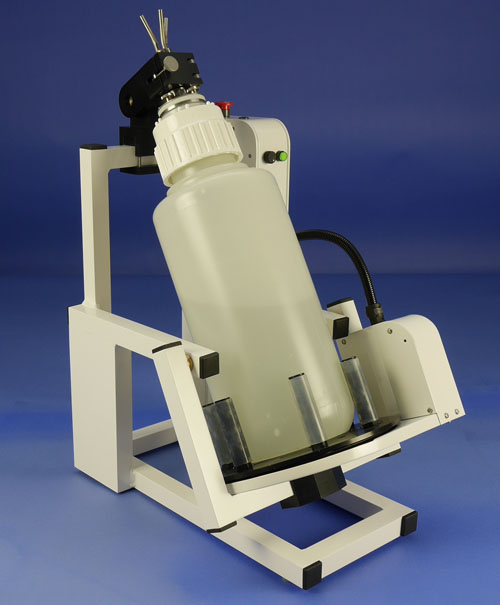 ROTAMIXA 500
Large Volume Mixer
A large volume mixer (5 litres) that is used in conjunction with the PERIFLEX to ensure homegeneity of the liquid being dispensed. Particularly suitable for maintaining red cell suspensions without causing lysis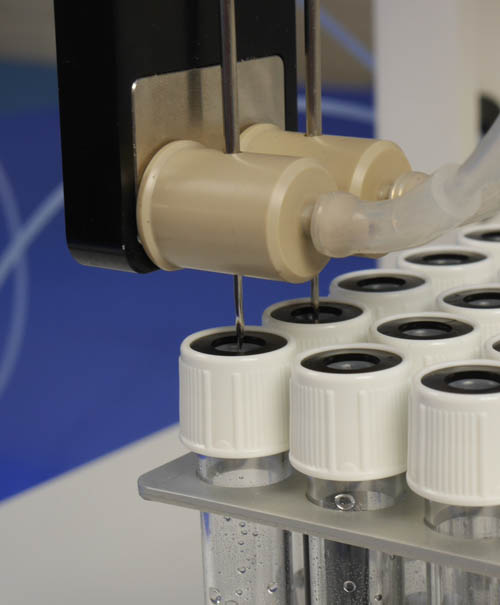 SEPTUM PIERCING
2 Channel, Septum Piercing Option
A special high-torque Z-drive option can be fitted in conjunction with a septum piercing needle arrangement to allow filling of tubes with rubber stoppers such as Vacutainer® tubes (Becton Dickinson), Vacuette® tubes (Greiner) and chromatography vials.
Security shield
A perspex security shield can be supplied (optional) to keep the work platform clean and also to provide additional safety when the septum piercing option is fitted.
Technical Specification
Instrument size (mm)
Without cover Depth – 580, Width – 660, Height 560 (to top of z rack)
With Cover     Depth – 700, Width – 660, Height 820 (to top of cover when raised)


Working area of probe
X maximum travel – 850mm
Y maximum travel – 330mm
Z maximum travel – 118 mm
Z maximum clearance – 220mm (i.e. maximum height of bottle allowed)
Chemical Compatability
The pump tubing is available in a range of materials to suit different applications.